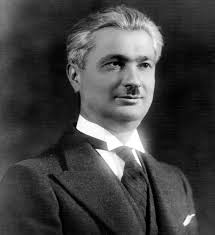 Sixth Ousseimi Foundation Prize for Tolerance awarded posthumously to Michel Zaccour (1896 – 1937)
The Board of the Ousseimi Foundation was pleased to award its sixth Prize for Tolerance posthumously to Michel Zaccour. The prize was due to be received on behalf of the beneficiary by the Michel Zaccour Foundation at a ceremony in Beirut on October 30, 2019, attended by representatives of the two foundations and their guests. Unfortunately, the uncertain political and social situation of the country at the time led to the cancellation of the event.
The ceremony was due to be moderated by Ms Hind Darwish, former delegate of the Lebanese Ministry of Culture, editor and journalist, the principal speakers being Mr Olivier Vodoz, Vice-President of the Ousseimi Foundation, Mr Makram Zaccour, son of Michel Zaccour and President of the foundation which bears his name and Me Alexandre Najjar, the biographer of Michel Zaccour and member of the same foundation.
The prize was finally presented at a private ceremony on December 17, 2019, by Mr Khaled Ousseimi, Founder and President of the Ousseimi Foundation, to Mr Makram Zaccour, President of the Michel Zaccour Foundation.
The French text of the addresses prepared by the three principal speakers may be found on the French version of this web site.